Terrain World Renderer Component
The Terrain World Renderer component renders the terrain within the bounds set by the Terrain World component.
Important:

You must add this component to the Level entity, the parent of all entities in an Open 3D Engine (O3DE) level.
Provider
Dependencies
Properties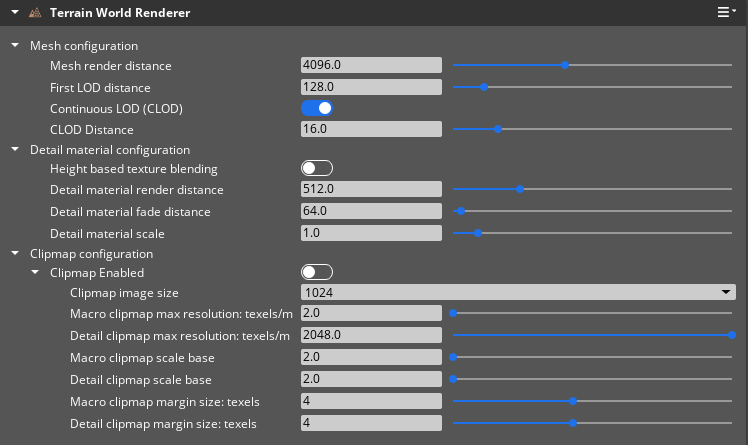 ---
Copyright © 2022 Open 3D Engine Contributors
Documentation Distributed under CC BY 4.0.
For our trademark, privacy and antitrust policies, code of conduct, and terms of use, please click the applicable link below or see https://www.lfprojects.org.
The Linux Foundation has registered trademarks and uses trademarks. For a list of trademarks of The Linux Foundation, please see our Trademark Policy page.