Anim Graph Interface
Use the animation graph to create nodes and specify parameter and values for each node.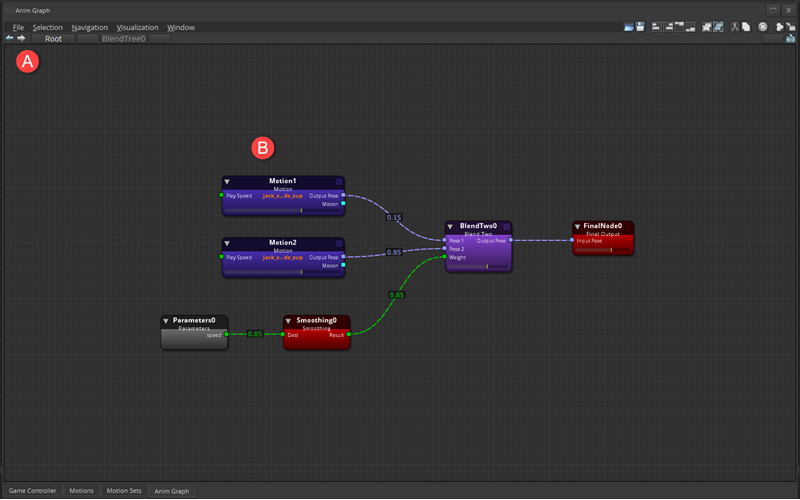 On the animation graph, you can do the following:
From the menu bar, you can do the following:

Open and save your animation graphs.
Select and deselect nodes.
Change the layout view of the editor.
Display or hide windows for animation graph.

In the grid, create nodes and connect them with connectors.
---
Copyright © 2022 Open 3D Engine Contributors
Documentation Distributed under CC BY 4.0.
For our trademark, privacy and antitrust policies, code of conduct, and terms of use, please click the applicable link below or see https://www.lfprojects.org.
The Linux Foundation has registered trademarks and uses trademarks. For a list of trademarks of The Linux Foundation, please see our Trademark Policy page.